Reply from Manny Cuadrado ('63):   Omaha, NE
Gary and family members and friends,
Thank you for your updates on Bernadette. You are doing a great job considering the 24×7 Care she requires. We experienced similar issues with my mother and father. Stay strong and be sure to care of yourself.
Regards,
Manny Cuadrado
Gary's Comments:
Thank's Manny. As most of you know, Bernadette was in an unconscious state of being for 20 days. 7 of those days she was in the Hospital ICU. Several days after being discharged and was home from the Hospital she started to regain consciousness. Her speech is much better now too. She still can't get up out of a chair or out of bed on her own. Once we have her standing she can walk very short distances assisted. If we let go of her, she'd fall. She still needs assistance to eat and for most everything else too. We are very happy and thankful that she came back around. For the past two months she has refused to take any meds. She also requested to have her feeding tube removed. She doesn't want any life support. We will regretfully honor her wishes.  
Vickie's Metcalfe's Aunt: Priscilla (Lamb) Anklam Obituary
Posted by Vickie Metcalfe (70):  Bottineau, ND
https://prod1.meaningfulfunerals.net/obituary/l-priscilla-anklam?fh_id=14585Priscilla
Priscilla Anklam | 1930 – 2019 | Obituary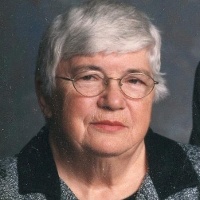 August 15, 1930 – June 10, 2019
Priscilla Anklam, age 88, of Rolette, ND passed away on Monday, June 10, 2019 at Heart of America Medical Center, Rugby, ND surrounded by her family. L. Priscilla Anklam was born on August 15, 1930 at home north of Dunseith, ND to Robert and Sylvia (Wicks) Lamb. She was raised north of Dunseith and completed her education at Carpenter School. Priscilla was united in marriage to Charles Anklam on June 4, 1962 in Dunseith. Together they had two children, Robert "Bert" and Laura Beth "LB." Priscilla was a nurse for many years starting out at the Belcourt Hospital and then working for the Rolette Hospital until its closure. She also worked on the farm with her husband, Charles, farming and raising sheep and cattle, which she greatly enjoyed. If you ever visited the farm during lambing season you would see Priscilla walking to the barn with a bottle for a lamb. She tended her sheep till she was 80 years old.
During her last 35 years of her life, she loved to see and spoil her many grandchildren. She will also be remembered for the caramel rolls, homemade bread, bacon and eggs, she made for Charles, family and guests. She remembered and made everyone's favorite food and had it on the table at family meals. She will be lovingly remembered and greatly missed by her family members and friends.
Priscilla is survived by her son, Robert "Bert" (Becky) Anklam of Rolette; daughter, Laura Beth "LB" (Anthony) Buchl of St. Paul, MN; eight grandchildren, Bobbi Jo (Dustin) Church, Krista (Cory) Wright, Nikki Anklam, Konnor Anderson, Noah Anderson, Noah Buchl, Selia Buchl, and Quinn Yao Buchl; six great grandchildren, Alyvia Church, Aidyn Church, Owyn Church, Oaklyn Church, Brogan Wright, and Mox Wright; daughter-in-law, Deborah Anklam of Moorhead, MN; and sisters-in-law, Betty Lamb of Grand Forks, Orian Harrington of Seattle, Kathy Anklam of Rolette; and brothers-in-law, Tom Harrington of Seattle and Donald Anklam of Rolette. We would also like to thank all of her nieces and nephews who were so special to her.
Priscilla was preceded in death by her parents, her husband, brothers, Floyd Lamb and Willard "Bill" Lamb, and sister, Charlotte "Lottie" Metcalfe. Casket Bearers are Archie Metcalfe, Shanon Metcalfe, Kevin Schepp, Kyle Schepp, Kristen Schepp, Karson Schepp, and Noah Buchl. Music by Tom Freund. Eulogy by Anthony Buchl.
A Funeral Service will be held on Saturday, June 15, 2019 at 10:30 AM in Valle Lutheran Church, Rolette, ND with visitation One Hour Prior to services. Pastor Jim Odden officiating. Burial will follow in the Rolette City Cemetery, Rolette, ND.
Memorials may be made to Heart of America Hospice, 800 South Main Ave., Rugby, ND 58368
Gary's comment Vickie, we extent our condolences to you and all of Priscilla's family with her passing. 
Ackworth Post office History
Posting from Larry Hackman ('66):  Bismarck, ND
Marlys Hiatt and Gary,
Sorry, it has taken me so long to reply to your question.  Here is what the book "North Dakota Place Names by Douglas Wick" says about the town of Ackworth.
Larry
Metigoshe Lutheran Lakeside Chapel 1969
Glenore Larson Gross (BHS '63): Bottineau, ND
I went to church at Metigoshe today to take in the remembrance of the dedication of the A-Frame chapel 50 years ago. The flyer, attached,  was included in the bulletin and the front was one of the older pix of the 'new' chapel.
Joel & Sonja Hernes were there and were recognized at the 1st service – I talked with them a bit after and went to the 10::30 service. LuAnn Soland had retrieved a reel to reel movie of that era of building; it was shown on screen which was fun to see but would be more fun in a small room with no lights. I couldn't quite pick out familiar people.
I sat in a 'family row' next to Nate Olson with all of Luther's there.
Nice to see familiar faces of Metigoshe… Allen Rude was there, there's a memorial service at Salem cemetery for Virgil tomorrow. Also was greeted by Art Rude. Lloyd Larshus might have been the only 'old-timer'
there – he's probably the only one left from that era! Also was remembering today would be dad's birthday, 104 years.
Posted by Neola Kofoid Garbe:  Minot, ND
==============================================
Blog (782) posted on April 23, 2010
Obituary:
Posted by Larry St. Clare (66): Anchorage, AK
Frederick Belgarde

Anchorage resident Frederick Anthony Belgarde, 70, died peacefully at home surrounded by his loved ones on April 19, 2010.
A memorial service will be at 1 p.m. Saturday at Legacy Funeral Home's Witzleben Chapel, 1707 S. Bragaw St.
Fred was born Jan. 20, 1940, in Dunseith, N.D., and was a proud Native American of the Chippewa Tribe. He attended Dunseith Grade School, Wahpton Indian Grade School, and graduated from Flandreau Indian High School in South Dakota, where he was trained as a bricklayer. Although his academic achievements provided him opportunities to attend Harvard University, his true passion was bricklaying. Fred trained and worked passionately with his relatives and brought them to Alaska after moving here in 1965. He established his own company, Big Sky Masonry.
He served three years in the Air National Guard in Montana.
Fred married Lillian "Pepsi" Roy Davis on April 16, 1960, in Conrad, Mont.
His family wrote: "They shared 50 years together, raising a family, devoted to each other, their three children, and nine grandchildren. He loved his wife and family more than words can convey, but one visit with him and you would feel it.
"If you worked with Fred, and lasted on the job, you left a better person. Besides the robust, larger-than-life presence, he was the most caring, generous and loyal person. He would offer words of wisdom, motivation, and honesty. He also loved cribbage, craps and coffee and the annual trip with Pepsi to Las Vegas. Fred loved hunting with his dogs, grandchildren, son, friends and relatives."
He is survived by his beloved wife, Pepsi; daughters, Dawn Yeager and Carol Belgarde; son, Conrad Belgarde; son-in-law, Joseph Yeager; former son-in-law, Brian Snow; grandchildren, Arielle, Kyra and Tosca Yeager, Scott Snow, Drew Yeager, Dustyn Belgarde, Morgan, Bayley and Dalton Belgarde; brothers, Roderick and Patrick Belgarde; sisters-in-law, Norlene Belgarde and Jan Persicke; and many nieces and nephews.
He was looking forward to the birth of great-grandson Peter Keel III.
He was preceded in death by his brother, Willie Persicke.
Arrangements are with Legacy Funeral Home, Witzleben Bragaw Chapel.
http://www.legacy.com:80/obituaries/adn/obituary.aspx?n=frederick-belgarde&pid=142082615#ixzz0lySou5DC
Lester & Marian Johnson picture posted yesterday:
Reply from Robin (Dan 75) Pladson: Dunseith, ND.
Hello Gary,
The picture that Neola placed within this email is Lester and Marian Johnson. Their family, including Daniel and I celebrated this past Sunday at the Norway house in Bottineau at 1pm. A few of us ladies, their daughter-inlaw's Dee (Loren) and Carrie (Brian), daughter – Linda, Violet (Marian sister) and I (and a few others) were dressed in a 50's style clothing – poodle skirts and all the finery to go with. Dinner was served and then of course a beautiful cake. Before we ate, there was alittle program put on by the girls for Lester and Marian.
Love Robin
Robin, It is so nice that you and Dan were able to be with Lester and Marian with the celebration of their 60th wedding anniversary. It's been years since I've seen any of their children. I briefly saw Loren in the Bottineau Bakery about 10 years ago. However, I have seen Lester and Marian, many times, over the years with our trips back to the area. They live kiddy corner across the street from where my folks lived on Main Street. I remember Lester's dad, James Johnson, really well. He was such a brilliant man. He walked with a limp that did not slow him down one bit. In his Mid 70's, in the late 50's, he decided to start farming again. He bought a W-6 International tractor and farmed all his property located 1 mile west of the Ackworth Cemetery. He had two or 3 quarters of land. He rode that tractor from sunrise to sunset. James, with his brilliance, was a great business mind man. He always had everything calculated right down to the last detail. I remember him telling my dad that the tires on the right side of a vehicle get more wear than on the left. He explained his logic for that analyses too. In 1961, my Dad was the administrator for James' brother, Sander Johnson's, estate. Two of James sisters married Bjornseth's. Cora was married to Jacob and Emma was married Art. Jacob and Cora Bjornseth's children are Gladys (Albert) Rude, Viola (Alfred) Rude, Clifford & Ralph (Luella Boardman 49). All but Ralph are deceased. Gladys & Albert Rude's son, LaVerne, is married to Carrole Fauske (66). Virgil Rude's parents are Viola and Alfred. Clarence Bjornseth's parents were Art & Emma. Gary
Motor Cycle Story:
From Dick Johnson (68): Dunseith, ND.
Gary and Friends,
Today something stirred an old memory from 40+ years ago. John Boguslawski and I were square baling hay here on the farm one summer and had come in to eat some noon lunch in the old farm house. We were both riding on my first old army surplus Harley Davidson. There was only one seat so Big John just sat on the rear fender to ride back to the field. We were roaring down a rutted road and I decided to switch ruts and get a smoother ride. Well, the front wheel crossed the center grass strip in the old mud road but the rear tire caught a rut and whipped us around broadside. I laid the bike down on it's side and felt John slide off the back. I was sliding along thinking things were going to work out just when the bike caught something and proceeded to flip over, throwing me ahead of it and then cartwheeling right over the top of me. The handle bar jabbed into my gut with the full weight of the bike on it and shut out my lights for a while. I still remember coming to and hearing the old Harley still thumping away off to the side and Big John asking if I was OK. I said I was and he said, "Well it doesn't look like it." He pointed to my elbow and I looked to see a big gash bleeding down my arm to my hand. The worst part of the deal was when he grinned at me—he hadn't even lost the toothpick he had in his mouth! I wrapped my arm with a bandana handkerchief and we went back to baling hay–all busted up!
Dick