Reply to Janice Leonard Workman ('56)
From Larry Liere ('55):   Devils Lake, ND
Posted with last posting on 2/11/2021
Year Books
Reply from Janice Leonard Workman ('56):  Auburn, WA
Hi Gary and all,
I seem to remember a year book from 1944 (My first grade).  There was a picture on this blog that Larry Liere sent to you to see if  some of the kids could be identified.  Miss Egge was the teacher and there were kids older than me in the picture.  That picture was from a year book.  I don't remember any others but there probably were more.
Janice Leonard Workman
I agree long time no hear from Janice.  I attached the picture Janice was talking about and still have fond memories of my time in Dunseith, ND.  Today is my Dad's birthday and I have attached 2 of his pictures but I am sure Janice was too young to remember him unless she met him at a reunion.  1st picture is after he retired and last picture would be how he look when working in Dunseith until about 1946. We are in AZ now until late April and then would be back in Devils Lake so I have to send my email out on Google but I can receive email and my regular address which is lkliere@gondtc.com  Gary I would like to see you when you are back in ND.
LARRY
Gary's Reply:
Yes Larry I really would like to you see you also and everyone else too. By mid-summer hopefully this covid pandemic will be behind us. We have walked the same turf, but at different times. We have a lot in common. It's time we meet in person. We aren't getting any younger, but still have lots of good years ahead.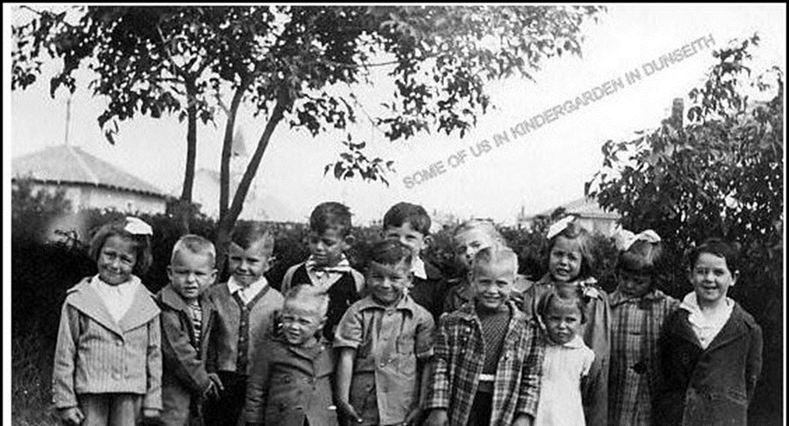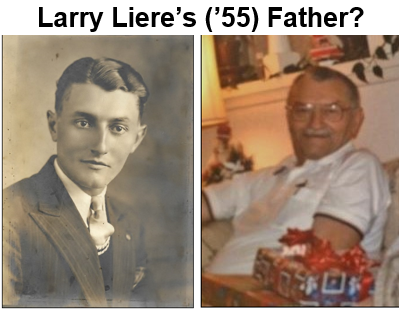 History Pictures
From Susan Fassett Martin ('65):   SD black Hills
Gary's Comment:
We don't have dates for the first two posting.
Bill Hosmer ('48): Please fill us in with the details of this plane crash. As I remember, it was when you were a pilot for the Thunderbirds. You were very fortunate to have escapade with minor injuries.
Allen and Phyllis Campbell Siblings: Do you have any idea what year your family purchased the Dunseith Bank?