Posting from Greg LaCroix ('66) Fargo, ND
Love the pictures of my Auntie ROSEMARY LACROIX & CARMEN RICHARD!  Love them both very much!
Arla Hall Memory
Posting from Vickie Metcalfe ('70):  Bottineau, ND
Gary  and Friends of Dunseith,
My mother attended  Carpenter school the term Arla Hall taught there.
She told me she thought Arla stayed with the Gregory family where she
boarded her horse   and rode to school every day.
Mom also said a couple "naughty" older boys cut off  Miss Hall's
horse's beautiful tail. The horse looked quite wretched.
Mom told me  at the time Miss Hall  was very distraught.
My dad  also spoke of  Arla's family; the Samski and Wilson families  who lived in the Dunseith area all  those many years ago.
Vickie Metcalfe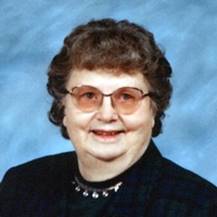 June 11, 1919 – January 28, 2018
ARLA'S OBITUARY
Arla Hall, age 98 of Bottineau, died Sunday at a Bottineau nursing home.  Her funeral will be held on Friday, at 10:00 am at the United Parish in Bottineau.  Visitation will be Thursday from 2:00 pm until 9:00 pm at the Nero Funeral Home in Bottineau.  Burial will be at the Riverside Cemetery at Dunseith.
Arla Hall was born on June 11, 1919 at the St. Andrew's Hospital in Bottineau to  Alfred and Mamie (Samski) Wilson.  She was raised on a farm south of Dunseith near the original homestead of her grandparents Oliver and Mary Wilson.  She attended grade school at Currie and high school at Bottineau.  She received her college degree from Minot State University.  She began teaching in 1939 in rural school in Bottineau and Rolette counties until she began teaching at the Bottineau Public Elementary School in 1948.  She retired in 1980 and that same year, she was awarded the Distinguished Service Award.
Arla married Wilbur Hall on August 12, 1944 at Bottineau.  They purchased 40 acres on the West edge of Bottineau where they raised and showed horses.  From an early age, she was a horse enthusiast, becoming a highly proficient rider and participated in competitive events at various horse shows throughout North Dakota and winning hundreds of trophies and ribbons.  Her favorite horse, Kesshire Golden Duchess, was high point Palomino of North Dakota during her show career.
After her retirement, she spent  much of her time doing volunteer work in a number of organizations.
She is survived by nieces and nephews.
She was preceded in death by her parents and husband.
Arrangements were with Nero Funeral Home in Bottineau.  Friends may sign the online register book at www.nerofuneralhome.net.
==============================================
Blog (671) posted on January 3, 2010
Posted on January 3, 2010
Spam messages:
Folks, I had some messages that went to spam that I did not catch. I'll be honest, I had not checked my spam for a few months. I'm hoping I didn't miss any of your messages that went to spam. My spam messages are automatically deleted in one month, so I could have very well missed some. If I have not personally replied to a message or if it has not been posted, I have not seen it. Thanks to Kenny Nerpel for realizing his message was probably going to my spam, he was successful in getting his message to me using another email address. That's when I checked my spam. Kenny knows my policy and knew I had not seen his message. Gary
This message went to my spam on 12/14/09
From Nancy Hosmer Baldwin (62): Lake Metigoshe, ND

Hi Gary,
You can add my name, Nancy (Hosmer) Baldwin and my fiance, Keith Kontzie to the May get-together in Dunseith. By the way, my home was one of four listed for the "Home Sweet Home" Holiday Tour yesterday and it is surprising how many who came to tour are on your site or at least know about it. What a terrific connection you give to all of us — like one big happy family.. Thank you and Merry Christmas!
This message went to my spam on 12/26/09
From Lynn Halvorson Otto (75): Seoul, Korea
Hi Gary, I just want to wish everyone on the blog and beyond a very Merry Christmas! Unlike most in the states, we are experiencing a warm Christmas like you! We are lucky enough to spend it on the beaches in Guam!
I also so enjoyed seeing the pictures of my uncle Art Halvorson and Aunt Laura. I've never seen a picture of Art when he was so young. They were a handsome couple. I would like a copy of that if anyone could get one and send to my parents, Lester and Dorothy Halvorson. Gary, thank you for these past two years of walks down memory lane. God bless you and your dear wife and family.
Lynn Halvorson Otto
Lynn's reply after I sent her JPEG copies of those pictures – Gary
Hi Gary, thanks for this. I can also copy to a disk and take them somewhere. My husband just left for the states today to start a new job so my computer expert is no longer here. Ha! We'll be staying until end of May when school is done and then we move to New Jersey.
Asia has been good to us but time to go back.
Happy New Year! Lynn Otto
Lillian Thompson Bergstrom:
Reply from Keith Pladson (66) Stafford, VA
Gary,
Thanks for the nice words about my Aunt Lillian Bergstrom. She is a wonderful person and a pleasure to visit with. I had hoped I would have the opportunity to visit with her again this past summer, but things didn't work out as planned. I did, however have a couple of long telephone conversations with my cousin Ron (one of Lillian's sons) and he too said that she still has a very sharp mind. One minor correction; I believe she was 8 years older than Mom (Ella), so that would mean she was born in 1915 and thus a bit older than you said.
I also thought the photo was of Lester Johnson's brother. Maybe Brian and Carrie Johnson would know.
Keith
Keith, Many folks in the earlier years, with the difficulties of going to school, were somewhat older when graduating from High School. With this being the beginning of 2010, Lillian would probably be 94 years old. Ralph Bjornseth has identified Maurice Johnson as Lester's brother
Reply from Ralph & Luella Boardman (49) Bjornseth: Bottineau, ND
Gary:
Information from Ralph is that the picture of Maurice Johnson is this is the son of James & Annie Johnson–brother to Lester Johnson.
I talked to Ina (Lester's sister) about Amanda Berg and as far as she knows she is living in a nursing home in the Valley City area. Ina and Sylvia had visited her after she moved to Valley City to be near one of her daughters. The last Ina had heard of her was that she was in a nursing home in that area but not in one in Valley City. Ole Olson was married to Annie Bjornseth and they were the parents of Johnny Olson.
Alida Johnson was no relation of Ralph's parents. The only thing Ralph knows about her is that she is listed in the Salem Church records as being in the beginning organization of the first Ladies Aid members of Salem Church. She was possibly from the Hans Johnson or John Johnson families since both of those families had land north of the old Salem Church site up closer to Boundary Lake. I hope this answers some of your questions. Ralph has been really interested in reading all the letters coming in lately. Happy New Year!
Luella
Man Luella, I learn something new everyday. All the years that I lived up in that country and have known most all the Bjornseth's and the Johnny Olson family most of my life, I did not know that Ralph and all the Bjornseth's were cousins to Johnny Olson. I did not realize Johnny's mother was a Bjornseth. I'll bet I'm not alone not knowing that too. Johnny was Married to Adeline Pladson, sister to Eldon & Archie. Their children were Gary, Marvin and Terry. Terry graduated from Dunseith HS in 1964. Gary is deceased, Marvin I believe is living on the home place and Terry is living in Bottineau.
I sent Dick Johnson an advance copy of your message. I have pasted his reply below.
Now we need to figure out which Johnson family Alida belongs too.
Dick Johnson's reply to Luella's message above:
Gary,
We don't have an 'Alida Johnson' on either side of our Johnson families. As far as I've heard, my grandfather Hans Johnson, came from Norway to Overly and then to Willow Lake Twp. and then to where we live now in Holmes Twp. so it may have to be that there was another Hans Johnson—there are two Maurice Johnson's so who knows! With the name Johnson or Olson, they may have duplicated quite a few names unintentionally. Cindy and Curt Richard were trying to get in touch with me on the phone and had no luck so she went on the computer and found 268 'Richard Johnson's in ND! There are several within just a few miles of here.
Dick
Reply from my cousin and also a cousin to the Morinville Siblings:
Audrey Hanson Aitchison: Bottineau, ND.
Hi,
A very Happy New Year to everyone. It is cold here in Bottineau tonight– -20 below. The sun was nice and bright today. Lester Johnson no longer works for Ron Bergman. His brother, Ralph Bergman has been working for him for 6 years. He does a great job. He came over and fixed my dryer a month ago and did a great job. Thanks.
This message went to my spam on 12/26/09
Message/Pictures from Kenny Nerpel (65): Rugby, ND.
Gary,
My mother, Eleanor Metcalfe, is now 85 years old and has been in the Haaland home here in Rugby for about a year and a half. When we visit with her I always try to bring the latest letters from your Email list for her to read. She really enjoys them and I wanted to thank you again for your efforts in putting this together.
One of the recent postings had a picture of Hillside School that was provided by Larry Leire. I'm wondering if this picture could be older than Larry suspects, because after looking at the picture for awhile Mom identified the girl on the right as herself and next to her, Agnes Belgarde. She thinks the girl on the far left is a LaRoque. Mom attended school there for two years but that would have been around 1930-31. Others that attended school there at this time would have been Clayton Bergan and Mom's half uncles Clifford and Emil Metcalfe. The teacher at that time was Laura Olson. The land for the school site was donated by the Louis Bergan family.
She later attended Weatheralt School and the picture of her with the horse and cart is with Georgia Merrick, adopted child of Henry Dietrich, on their way to Weatheralt. She thinks she might have been 12 years old when the picture was taken. The other horse and buggy picture is of my sister Kathy and me on our way to Lockhart School taken in 1952.
Kenny
? LaRoque, ?????, Agnes Belgarde & Eleanor Metcalfe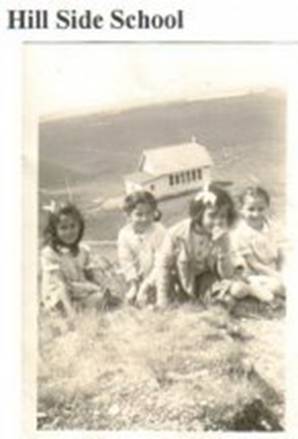 Eleanor Metcalfe at Hillside School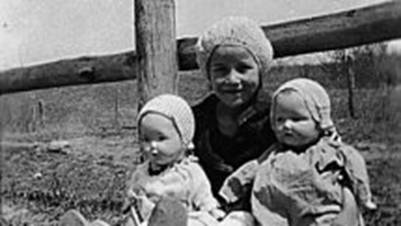 Eleanor Metcalfe and Georgia Merrick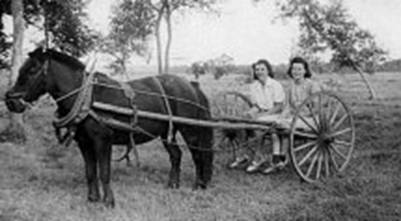 Eleanor Metcalfe Nerpel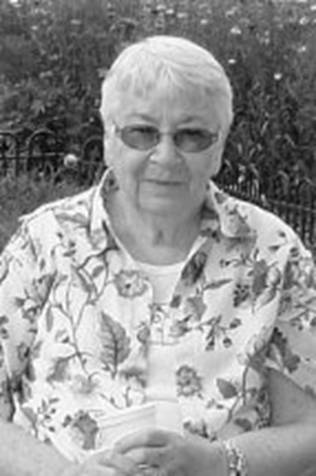 Kenny and Kathy Nerpel Going to Lockhart School – 1952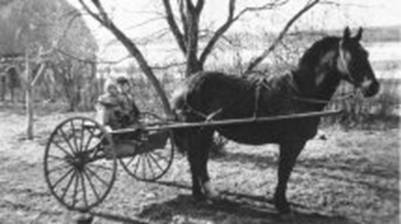 Question from Keith Pladson (66) Stafford, VA
Gary,
Is there a way we can find the email address of recipients of your blog?
Also, do you know if there is a web site for the Rolette County records?
Thanks,
Keith
To prevent hackers from getting my distribution lists for sending potential spam, I send all these daily messages out with blind copies. In doing that, no one can find out who the recipients are. In the near future I will send out an updated Dunseith Alumni email list.
Folks, Do any of you know of a Website for Rolette county records? Gary
Arla Berg Picture:
From Dick Johnson (68): Dunseith, ND.
Gary and Friends,
This is the other daughter of Albert and Clara Berg. Her name is
Arla—probably named after her aunt Arla Millang–my guess. She was
married to a guy named Tony Fazio (Marteliano) and lived out east and later in
Florida. I don't know if she is still living but she was in contact with
my aunt Shirley Olson Warcup in the past few years. Maybe her niece
Carol Berg Hamel would know this too! Thanks Gary!
Dick
Arla Berg Marteliano
1917 – 2000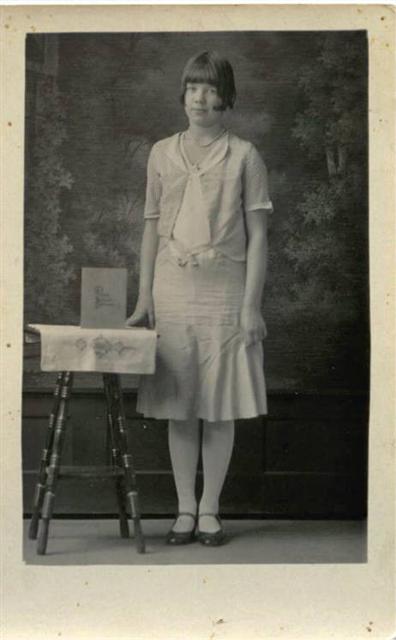 | | | | | | | | | | | | | | | | | | | | | | | | | | | | | |
| --- | --- | --- | --- | --- | --- | --- | --- | --- | --- | --- | --- | --- | --- | --- | --- | --- | --- | --- | --- | --- | --- | --- | --- | --- | --- | --- | --- | --- |
| Arla MARTELIANO | | | | Birth Date: | 27 Apr 1917 | | | Death Date: | 29 May 2000 | | | | | | State or Territory Where Number Was Issued: | North Dakota | | | Death Residence Localities | | | ZIP Code: | 33948 | | | Localities: | Port Charlotte, Charlotte, Florida | |
Dunseith Alumni Reunion:
Request from Aggie Casavant (69): Fort Mill, SC
Hey Gary,
Happy New Year! Just a note to let you know that you can add my brother Aime to the reunion list.
Aggie
Aggie, Now that Aime and Renee too, have signed up, we'll have to work on the rest of your siblings. It would be really nice if all 16 of you could make this Dunseith Alumni Reunion in May. I guarantee that would make newspaper headlines. I'm sure the Minot daily would run with that story too. Let's make it happen. I think you and Joe are the only siblings out of state? The rest of your Siblings, I believe, are spread throughout the state of ND. So getting you guys all together at this reunion is not of the impossible. Joe lives in MN and he made our 2007 class of 65 reunion. Gary