Public School Email address (@k12.nd.us) concerns/problems.
For those of you employed with the ND Schools, using your @k12.nd.us email address.
You employer has placed a lot of restrictions and red flags on these accounts. As a result, many messages sent to you, from whomever, are not delivered. Not all are returned undeliverable either. Those messages not returned and not delivered end up in outer space somewhere never to be seen again. A big percentage of my returns are these address.
For those of you using these addresses, for better, more reliable service, I highly suggest using Gmail, Hotmail, Yahoo or any of the other major email providers for your personal email. They are all free and easily set up. I use Gmail, Hotmail, Yahoo and AOL. They are all good. Gmail would be my recommendation. For a monthly fee of $9.00 AOL allows me to send unlimited messages however they do cap me at 1,000 daily. There are days I exceed a thousand and have to use one of my Gmail accounts.
All seven of my email address are good. I use Microsoft Outlook to manage my email. Message from all my email accounts are fed into and displayed in outlook.
Gary
Condolences to the Virginia Poitra family
From Marlys Hiatt ('71): Dunseith, ND.
To the family of Virginia Poitra – I am so sorry to hear of Virginia's passing.  I know she was a was beautiful lady in every way.
Marlys Hiatt
Patrick J. Liere scholarship
Posted by Larry Liere ('55):  Devils Lake, ND
Hi All
I have visited with most of you over the years about our son Patrick who died at age 23 of cancer while a senior in college at UND.  Yesterday he would have turned 54 had he lived.  Every year the college foundation holds a luncheon for the families that have given scholarships and since we could not attend our daughter Sara went in our place.  She sent the picture in the attachment of Patrick taken about two years before he got sick and put it side by side of another picture of the commemorative plaque about the scholarship in his name.  Thirty one students have received a Patrick J. Liere scholarship over the last 31 years
Since I have talked to many of you about the loss of a loved one many of you have told me about your loss of a loved one.  I am sharing this story with you because I feel doing something like setting up anything that keeps on giving for many, many more years is a great way to keep the memories of a loved one alive.
Thank you for being a friend,
LARRY & KAREN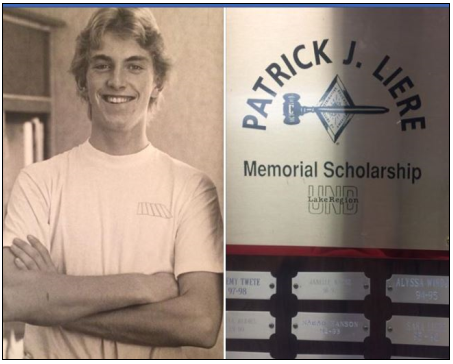 Message from Allen Richard ('65):  Midland, MI
I'm trying to switch from AOL to Gmail.  Please add my Gmail address to the blog.
We moved from Midland, MI  to Grand Rapids, MI —- Wonderful place!
Most importantly, Our daughter, Alaina, who accompanied me to the reunion, Has won a full scholarship to the University of Michigan  — and will be fully funded through her PHD — in Chemical Biology.  Alaina graduated from Alma College here in MI a couple years ago.  Since then she has been working in a drug testing lab in Kalamazoo.  Like most things, she "did it her way."  We are very proud!
Gary's Comment.
Allen, I have added your new email address to my distribution. Congrats to Alaina too. I remember her well, being with you at our 2007 reunion. Very nice girl indeed.
==============================================
Blog (691) posted on January 21, 2010
Posted on January 21, 2010
Mel Kuhn (70):
Reply from Larry Hackman (66): Bismarck, ND
Gary
Just a few items that I have rolling around inside the old cranium that I thought I would put out there. Maybe someone has a answer or two.
I wish I would have known about old Mel having problems? I would have went up and hooked him up to a trickle charger. We could have probably saved him some gas money. Glad to here you are is doing fine Mel. Hang in there old buddy, there is life to be lived.
Larry
DeAnn Gottbreht, Dughter of Ernie Gottbreht & Brenda Hill, has been diagnosed with Breast Cancer:
Posted by Verena Gillis: Dunseith, ND
Gary, would you please post this on the blog? I know this is Super Bowl
Sunday but we will be quite finished with everything before 5:00.
Thank you-Verena  PS-currently working on vender bids for the reunion meal.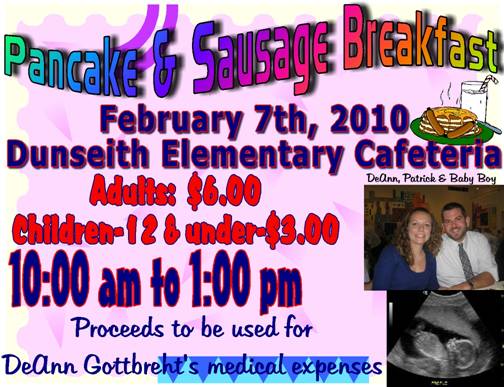 Reply from Barbara Tent (Bergan) Riehm: San Diego, CA.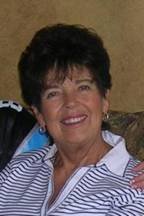 Yes – thank you for adding me to your distribution list. You do such a great job – time consuming I know, but we all do appreciate all the hard work.
Folks, Barbara was a first Cousin to Clayton Bergan. Oscar Bergan was her uncle. Alfred Bjornseth was her first cousin too.
Barbara, In my growing up days I really didn't know you, but Oscar and Sylvia Bergan mentioned you often. I felt as though I knew you well thru them. My dad knew your mother, Julia Bergan Trent, pretty well too. Gary
Snow Planes:
Reply from Allen Richard (65): Midland, MI
Wow– Does that bring back the 60's!!! Gary Pigeon had one with a 125 hp Lycoming (sp?) We were over run with jack rabbits back then and there was a bounty. Gary's plane had a "pop top" and he would ride shotgun and I would drive. It was way more fun than I ever had on a snowmobile — (I won't talk about a few trips to Metegoshe :-)) Anyway, Gary had a two ton truck load of rabbits at the end of the season. We got 45 in a couple hours one afternoon–and quit. There was no more room in the plane for either of us.
Gary went to Canada with a note pad and came back and built a prop machine that would cut props from a laminated block of wood. That was kind of important since the ejected shotgun shells sometimes went into the prop and knocked the leading edge off. Major vibration. We would take a vice grip and break off a similar sized piece form the other side of the prop so we wouldn't trash the engine on the way home.
I recall one day when we were heading home from town on the soil bank when Gary told me to put my foot in it. John Bedard was next to us on highway 3 in the 60 Pontiac he had– we went side by side until I had to let off because I ran out of "road." I never did ask John how fast we were going, but it was one of my quicker trips home!
One "snow planer" mounted a mower sickle to the front of his so he could slice through barbed wire fences–I took his name in vain a few times when I "fixed fence" in the spring.
It all begs the question–why am I still alive to write this????????
Allen
Snow Planes:
Reply from Susan Fassett Martin (65): Spearfish SD
#1 is Bernard Morin and the Harley Davidson guy is Travis metcalfe (married to my cousin Debbie Armentrout)
Snow Plane folks identification:
From Dick Johnson (68): Dunseith, ND.
Gary,
It appears I overlooked listing the guys in the snowplane picture.
L-R Bernard Morin, Roger Humphries, Travis Metcalfe, and Gib Donovan.
Bernard is from here and the other three are from Arizona. Travis is
originally from here and is the son of Emil and Ann Metcalfe and is the
only brother of Elaine and the late Kathy and Janice. Thanks Gary!
Dick
L-R: Bernard Morin, Roger Humphries, Travis Metcalfe, and Gib Donovan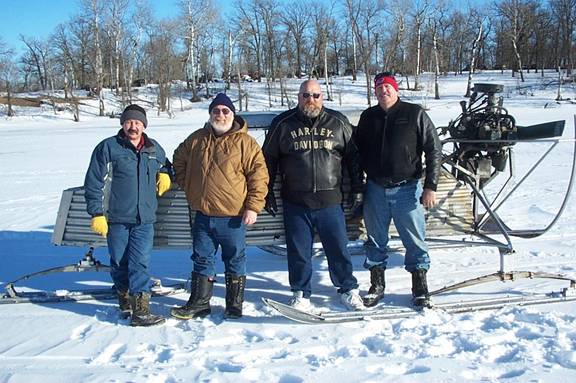 The following postings are posted by
Neola Kofoid Garbe: Minot & Bottineau, ND.
Lester and Marian lived for a number years on Lester's home place located several miles NW of the Ackworth cemetery. Lester's dad, James Johnson, was a brother to Sander, Eddie, Mrs. Jacob Bjornseth & Mrs. Art Bjornseth. I must be getting old because I remember all those folks all so well. Gary