Funeral Services for Richard Slyter ('67): Saturday August 11th.
Facebook posting From Sophia Slyter Anderson (Daughter)
Funeral services for Richard Slyter will be on Saturday August 11 at 11am. They will be held at Shepherd's Hill at the Crossroads near St. John ND with fellow ship to follow. Come comfy as the man of the hour would want it no other way. If there are any questions please let myself or Pastor Joel Brandvold know
Thankyou
Road Map to Shepherd's Hill church.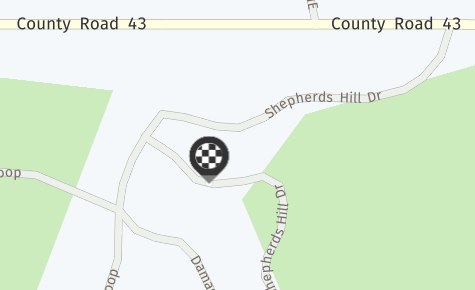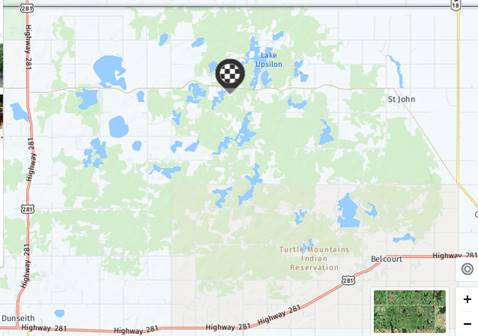 Map to 
Catholic Daughters of America Photo
Previously Posted by Sharron Gottbrehe Shen (58) with message #453 on May, 9, 2009
Folks, Sharron asked me to find this photo that I'd like to share again with all of you.
Row 4; Stella Schimetz, Esther Fugere, Lorna Zeiler, Josie Dionne, Katherine Berube, Eugenie Malo Grenier, Leona Picard, Alma Gottbreht, Phyllis Barbot, Maxine or Carol Barbot, Leona Mongeon
Row 3: Rebecca Cote,_________, Alice Christianson, Eva Siem, Josephine Fugere, _______Volh, Cora Mongeon, Eva Morrinville Peat, Elise Picard, Sylvia Heffelfinger, Melvina Schneider, Flora Casavant, Emeline Boucher
Row 2; Olivine Allard, Beatrice Robert, Lillian Allard, Helen Haberman, Alma Casavant, Frances Morinville, Loretta Boguslawski, Alice Boguslawski, Dorothy Robert, Mary Ann Malo, Rita Boucher, Irene Pigeon, Lenore Malo, Alma Berube, Germaine Barbot, Lillian Houle
Row 1: Eva Trafford, Stella Vandal, Esther Neameyer, Emma Cooper, Father Wolf, Lenore Lamoreux, Alice Evans Berube, Hermine Dionne, Gail Lamoreux, Janet Evans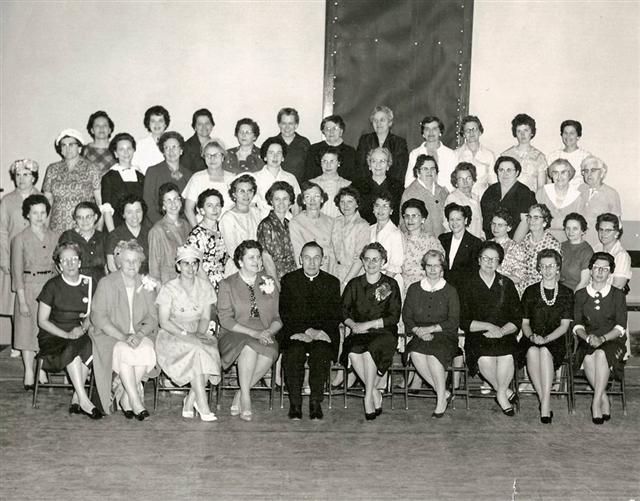 ==============================================
Blog (733) posted on March 4, 2010

Request from Ginger LaRocque Poitra (65): Belcourt, ND
Gary,
I work with Arlene (Nadeau) Davis, she is the director of Special Education in our school. She attended school in Dunseith, I forgot to ask her the year she graduated. She would like to be added to our e-mails. Ginger
Ginger, It is my pleasure to add Arlene to our distribution.
Arlene, Please let us know your school year? Thanks, Gary
Reply from Brenda Hoffman (68): Greenville, SC
Thank you Gary. How nice of you to remember. Yes I am just hours away from the big 60. It doesn't seem possible does it that we are no longer teen-agers or young adults? I still feel that way often inside – there is no way that I can sit still while listening to Tina Turner's "Proud Mary" and in comparison doesn't most of today's music sound dull and boring? I wonder if our parents felt/feel the same about our music…and thoughts. And so it goes. Thank you again for remembering…and allowing me to remember a bit.
Judge Ketterling's address:
From Neola Kofoid Garbe: Bottineau & Minot, ND.
From Eunice Ketterling on Judge Ketterling's CaringBridge site. Neola
Just a note the address here is 2136 Leisure World Mesa AZ 85206 – 5348. I have received some cards with 1236 instead of 2136.
Thank you.
http://www.caringbridge.org/visit/lesterketterling
Report from DeAnn Gottbreth:http://www.caringbridge.org/visit/deanngottbreht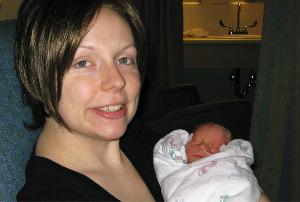 I am happy to report Connor and I are doing great! I started chemo again on Monday. It was my second treatment of 12 weekly treatments. Other than dealing with how much I hate getting IV's put in it went fine. I really had no side effects other than being tired. I am healing well from the birth of Connor and hope to be back to normal soon.
Connor is really doing great as I said. He has started gaining weight and is almost 4 lbs. All premature babies go through a time of losing weight before they start gaining when they are born so he is right on track. He is also completely off oxygen and breaths great on his own. This is a huge milestone for him since lung development in preemies is one of the major concerns. They also have been increasing his feeding amounts daily and he is handling it well. He learned to suck on his pacifier quickly and that was also a sign he needed more food! He is definitely a growing boy. I get to hold him for about an hour at a time and it is truly the highlight of my day! They will not tell us how long he may have to stay in the NICU but at the great rate of improvement he has had I hope it is no more than a month. I can't wait to get him home. Patrick is here as well for a couple of days and we are enjoying our family time together! Please keep us in your prayers.
Proud Great Grandma:
From Marge Longie Langan-Wilcox (56): Vancouver, Wa
Gary,
I am the proud great grandma of a great son born yesterday to my grandson Darrell.
he born at 9:21 pacific northwest time they named him Tanner Lee he weighed
7# 2 oz and 21″ tall….. very pretty baby. This makes # 9 great grandchild for me.
he weighed the same as his grandma Eunice did.
Marge Langan-Wilcox
Congratuations Marge, Gary
Appalachian Mountains:
Reply from Gary Fulsebakke (71): Devils Lake, ND
Dear Gary, Having lived in Virginia for over 25 years, I also have an appreciation for the Appalachians and its sister ranges, the Blue Ridge, Smokies and Alleganies. I often would travel the Blue Ridge Parkway, just a few miles from where I live at Smith Mountain Lake, or hike portions of the Appalachian Trail which follows the same basic route as the Parkway. The views are fantastic! One has the illusion of being in an airplane as you can often see both sides of the mountain as the road usually follows the crest of the mountains. One of my favorite places is the Peaks of Otter, twin peaks which are two of the highest mountains in the range and originally surveyed by George Washington. There is also a beautiful lake at the foot of the Peaks which one can enjoy from the lodge and restaurant on its shore. Some other great places are Colonial Williamsburg, Busch Gardens, Washington D.C. Virginia Beach, Montecello, and the Biltmore estate in North Carolina. Its a great place to live. Gary Fulsebakke
Appalachian Mountains:
Reply from Allen Richard (65): Midland, MI
Thanks for the memory of the area. Skyline Drive really can't be described or compared. It is what it is and it is beautiful.
Other areas — more off Highway places are very interesting too — especially for history and Civil War buffs. Driving those roads in a sporty car is the best way to go. Who knows — If this becomes a plan and i can make it, Big IF — my goal would be to take ol' Dakota Midnight on a road trip. Made it to the MINNEAPPLE last fall — but 13 mpg on premium is an issue — to my wife!
Allen
Appalachian Mountains:
Reply/Picture from Ken Striker: Dayton OH
Gary-
The painting I attached as jpeg pic is entitled "The Virginia Turnpike," popularly described as "Army Supply train in the Shenandoah Valley"
Ken
Reply to the Appalachian Mountains:
On the subject of Appalachian Mountains, I would like to contribute that the location and geography of the Shenandoah Valley that parallels the Blue Ridge Mts to the east gave it significant military importance during the Civil War. Its south west to northeast direction provided for the Confederacy an ideal Avenue of Invasion. Of interest to descendants of Wm Elmer Striker who homesteaded in Rolette Co ND, his Uncle William Striker of Ohio was a Civil War Veteran, having participated in several battles from Winchester Va down the Shenandoah Valley to New Market. I have visited that area and saw the areas of the CW Battles. My visit was capped off by a drive down Skyline Drive and a visit to Hall of Valor, Civil War Museum New Market Battlefield State Park. See Painting by Johannes A. Oertel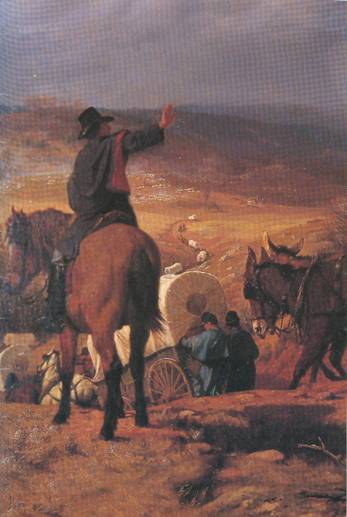 Neola's 70th Birthday Party:
From Neola Kofoid Garbe: Bottineau & Minot, ND.
My cousin, Debby Brudwick Sapp, and her family arranged a family party for my 70th birthday. It was held in the south solarium at Good Samaritan. The fellow in the background lives at Good Samaritan, as does Mom. Before the party started, Sam (Plorin) decided to check out the party. The bruise on Mom's face was caused by a fall; thankfully, other than the bruise (bad enough!), she wasn't hurt.
Neola
 Congratulations Neola! You are so young. The older we get, what was once considered old, all of a sudden is not so old after all. I know you'll probably be going strong 30 years from now too. Gary