Leona Hosmer's Obituary
Posted by Colette Hosmer ('64):   Santa Fe, NM
Leona Hosmer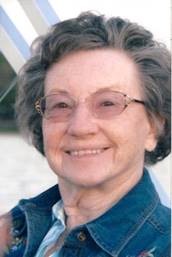 Leona Hosmer 1920 – 2019
Leona "Lee" Hosmer passed away of natural causes at the age of 98 years and 9 months, on September 1, 2019, at the home of a daughter in Santa Fe, NM.
Leona was born when the life expectancy in the United States was 53 years for males and 54 years for females.  She entered the world (population 1 billion, 811 million) on December 8th, 1920. Her arrival came just two months after the United States Constitution had granted women the right to vote.
Leona gave credit for her good health, work ethic, humor, tenacity and sense of adventure to being raised by "wonderful parents" on a working farm during The Great Depression. Cash was a rare commodity but she credited family resourcefulness, hard work and "two good water wells" for the fact that they always had plenty of food.  She took pride in her father's ability to accomplish tough goals. One in particular––that all of his children would graduate from high school––was achieved in spite of hard times.
Inspired by her father, Leona set a few goals of her own. In the summer of 1931, eleven-year-old Leona Richard watched a troupe of gypsies pull into the farmyard to trade for a few chickens. The gypsy wagons carried all of their worldly belongings. Leona remembered thinking how exciting it would be to live on the road!  She was also influenced by a favorite teacher in school who said, "If you want to do a thing badly enough you will do it." She began a list of places that she wanted to visit in the world––The Great Wall of China, Hawaii…gradually, her list grew as she studied more history and geography in school. Before long, she had added the Panama Canal, the pyramids in Yucatan and many more.
Leona's journey began with a thirteen-mile trip from her farm home to Dunseith where a long and successful marriage to Bob Hosmer ensued.  Their fifty-nine years together produced a family grocery store, three daughters, Janet, Nancy and Colette, and too-many-to-count hunting, fishing and camping trips.  These excursions graced many meals with wild fish and fowl. Along with raising a family, Leona excelled at bridge and golf, taught square dancing at the Dunseith school, led a brownie scout troupe and revisited her first language (French) with mail-order books and records.
A relatively early retirement kicked-off Leona and Bob's road adventures, beginning with a cross-Canada trip in one of the early pick-up mounted campers, before graduating to larger goose-neck versions.  They traveled extensively from northern Canada to southern Mexico and crisscrossed North America from west to east.  Bob and Leona's long retirement included 26 winters in southern New Mexico where golfing, bridge, horseracing and increasingly exotic travel destinations continued. Summer visits back to North Dakota were a yearly event. Following the death of her life partner, Bob, Leona moved to Oregon where she lived for the next sixteen years (winning major bridge tournaments in her eighties) before returning to New Mexico.
Over her long life, Leona traveled to every destination on her childhood list.  Many decades later, she found herself on the other side of the Earth, and following a steep and difficult climb, she heard herself say, "Here I am, standing on the Great Wall of China!"
Leona Serena Maria Richard Hosmer will forever be remembered as a loving wife, mother, aunt and grandmother. Her example of how to live a full, exciting and generous life has forever influenced her many grateful descendants and has given her the starring role in so many family stories.
Leona is survived by daughters, Nancy Baldwin (spouse, Keith Kontzie) and Colette Hosmer; Grandchildren, Scot Furgason, Christine Westwood, Michael Cobb, Samantha Furgason; Great-grandchildren, Quinton Furgason, Ryan Featherson, Melissa Bruning, Silver Furgason, Tien Zin Furgason-Ho; and Great, great granddaughter, Camryn Lee Bruning.
Leona was predeceased by her husband; Robert "Bob" Hosmer; daughter, Janet Louise Cobb; parents, Fred and Johanna Richard; Siblings, Herbert Richard, Gerald Richard, Virgil Richard, Verdellis Larson and Jerrine Larson.
Gary's Comment
Our condolences are with Leona's entire family with her passing. She will most certainly be missed. She lived a very active life well into her upper 90's. With some of the more recent FB posting I saw of her; she was very active and for sure didn't show her age being in her upper 90's.  
Brother Allen Stokes Passed away ('67)
Obituary / Comments posted by Gary Stokes ('65)
Folks,
Our Brother Allen passed away this past Wednesday.
Allen's passing was expected. In March 2016 he was assaulted and severely beaten with multiple skull fractures and several broken ribs. Ever since he has remained in a vegetable state of being. His death has now been ruled a homicide.
Cremation is pending. His ashes will be shipped to ND for burial at Ackworth Cemetery. Memorial services will be held at a later date.
Actually, my plans are to go back for Allen's Memorial Service. Tentative plans are May of Next year. Bernadette is unable to travel, so it would be just me. With Bernadette's condition I can only be gone for a maximum of 10 days and that is stretching it. I will only be ND for about 3 days. A whirlwind trip.
Gary
Allen Stokes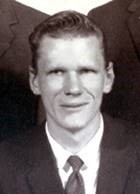 July 30,1948 – Nov 7, 2019
Allen L. Stokes, age 71 of El Cajon, CA formerly of Dunseith, died Thursday November 7, 2019 at an El Cajon hospital.
Allen was born July 30,1948 in Bottineau, ND. He was baptized and confirmed in the Lutheran Faith. He attended Ackworth Country Grade School and Dunseith High School.
Following his formal education, Allen worked in the oil fields in Western ND, Montana and Wyoming. In 1999, following the downsizing of the oil drilling, he moved near his brother Gary in Bremerton WA. In Bremerton he worked numerous construction and painting contract jobs. In 1992 he moved to San Diego CA where he has resided ever since. In San Diego he worked maintenances for several larger apartment complexes. Allen retired in 2010.
In 1976 Allen was united in marriage to Sharon. That marriage was later dissolved. In 1993 he was united in marriage to Janet. That marriage later ended. Allen had no children.
Allen was pretty well known in the Bottineau, Dunseith and Turtle Mountain communities for his supped-up cars and his ability to fix and keep them running. He had quite a car collection in the back woods of our parent's farm. Several collectables too.
Allen, in his youth, was well known among the local farmers for his work ethics, his work horse reputation and his abilities to efficiently accomplish all jobs tasked to him in a timely manner.
Allen is survived by his two brothers. Gary and his wife Bernadette, Cebu, Philippines; Darrel and his wife Deborah, Bottineau, ND; Nephews, Bernie and Nathan Stokes: Nieces, Sheryl Wingate and Kristin Podominick.
Allen was preceded in death by his Parents, Robert and Elaine Stokes, Bottineau, ND
A memorial service will be held at a later date.
Interment: Cremation with ashes buried in the Ackworth Cemetery.
==============================================
Blog (80) posted on May 9, 2010
Folks,
This is a very rare day with not having anything to post. Bernadette and I are meeting some of our friends for lunch at 11:30 AM this morning at the Mall. This is Mother's Day too. We celebrated Mother's Day a bit early with a buffet dinner last night with some other friends of ours at the Marco Polo Hotel.
Tomorrow night we will be heading to the Airport for our 12:30 AM flight back to the states. Bernadette has our bags packed and ready to go. Tomorrow will be the last daily blog that I will be sending before leaving. I plan on sending a few messages while back in the states as time permits, but will probably keep them to a minimum. When I don't have all my tools at my fingertips, it's a bit clumsier. In ten minutes, we'll be leaving, so I better get this sent and posted on the Website.
Gary
4/29/10

Bernadette Stokes at a monthly potluck dinner.