Condolences the Murl Hill family
From Lynn Halvorson Otto ('75):  Boonton, NJ
I want to send my condolences to the entire Hill family on the passing of their wonderful mother.  I spent a few over night stays long ago at their farm as a guest of Diane, loads of fun.  Over the years when I would come back to visit she always had that beautiful smile and wanted to know how I was doing!  As a widow for many years I admired her courage and toughness to raise her family on her own.  You done well Murl!
God bless you all!
Lynn Halvorson Otto
Sent from my iPad
Condolences the Murl Hill family
From Allen Richard ('65):  Grand Rapids, MI
Please pass my deepest condolences to the Hill Family Murl was a sweet person.  Dad and Johnnie were more than neighbors.  This brings back wonderful memories of how things used to be.
As long as I am in a state of sadness, I wanted to share that my Uncle Floyd Richard is in hospice at home on the farm.
Allen Richard
Murl Hill (DHS '50) Obituary
Posted by Neola Kofoid Garbe:  Minot, ND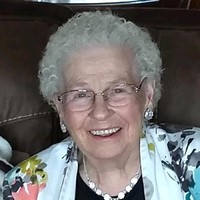 April 05, 1932 – May 25, 2020:
Murl Hill
Murl Hill, age 88 of Dunseith, died Monday, May 25, 2020 at an Enderlin, ND nursing home.  A private family service will be held.  Graveside services will be held on Saturday, May 30, 2020 at 11:30 am at the Riverside Cemetery at Dunseith.  Visitation will be Friday from 1:00 pm until 9:00 pm at the Nero Funeral Home in Bottineau.
Murl (Watkins) Hill, 88, formerly of Dunseith, ND went to join her Lord and Savior on Monday, May 25, 2020. Murl Lois Watkins was born on April 5, 1932 to Roy and Helen (Amundson) Watkins on the family farm in the Turtle Mountains, northwest of Dunseith. The family moved into Dunseith in 1939 after her father's passing. Murl graduated valedictorian of her class in 1950 at Dunseith High School.
Although Murl vowed she would never live on the prairie, she fell in love with Johnny Hill and married him on June 18, 1950. They raised their family of seven children on the family farm south of Dunseith. She loved working on the farm and was John's right-hand (wo)man! Murl was a good seamstress and taught each of her daughters to sew. She also drove school bus for Fugere & Hill Bus Company. Murl enjoyed visiting with family and friends, old and new. She was a devoted mother, grandmother and a woman of faith. Her grandchildren loved being with her. They will always remember her special homemade ice cream and sugar cookies.
Murl was a very active member of Peace Lutheran Church, serving on the WELCA, participating in numerous Ladies' Aid groups, teaching Sunday School, and working at the notorious fall church suppers for many years. Murl loved to sing in the church choir at Peace Lutheran Church. She completed training and taught the 'Bethel Bible Series' study to several adult classes. Murl also served on the Book Committee for the 'Prairie Past and Mountain Memories' history book.
Murl died peacefully at Maryhill Manor in Enderlin, ND.
She is survived by her children, Tim (Laurie) Hill of Burlington, Brenda (Bryant) Mueller of Rolla, Gregory (Tami) Hill of Lignite, Joanne (Gregory) Evans of Owatonna, MN, Diane (Karl) Moline of Burlington, Bruce (Jackie) Hill of Billings, MT and Lynn McKay (Todd Mark) of Sheldon; grandchildren Sara (Aaron) Glasoe, Michael (Ricki) Hill, Taylor (McKenzie) Hill, Blake (Michelle) Gottbreht, Matthew (Carissa) Gottbreht, DeAnn (Patrick) O'Hara, Bridgette (Brodie) Odegaard, Jason (Tanya) Hill, Jacob Evans (Megan MacLellan), Samantha Evans, Nicole Campbell (Shain Fields), Nathan (Krystal) Moline, Gregory Hill, Walker Hill, Elizabeth McKay, Alison Toepke, Christopher (Kristi Jo) McKay, Naomi (Dave) Peterson; 35 great-grandchildren and one on the way, sister Carol Carbonneau of Watertown, SD and many nieces and nephews.
In addition to her parents, she was preceded in death by her husband John C. Hill in 1984, grandson Luke Evans in 1995, and her sisters Elaine Watkins and Jeannine Robert, as well as step-father, Erling Nelson.
Nero Funeral Home in Bottineau has been entrusted with arrangements. Friends may sign the online register book at www.nerofuneralhome.net.
Alice Atherton Selfors Obituary
Posted by Neola Kofoid Garbe: Minot, ND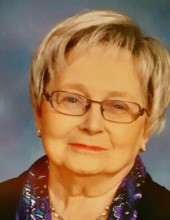 Alyce J. Selfors
August 7, 1934 – May 21, 2020
 Obituary
On the morning of Thursday, May 21, 2020 Alyce J. Selfors of Minot, North Dakota, departed this life at the Trinity Homes in Minot. Alyce was born August 7, 1934 in Dunseith, North Dakota on the family homestead. She was the youngest daughter of Frank and Anna (Evenstead) Atherton. Alyce was educated in a one room country school house along with her siblings. She was previously married to Leonard Hanson. Seven children were born from this union. Alyce held several occupations in her lifetime. Some which included owning and operating Parrot's Painting and Decorating, several waitressing positions, catering, and as a musician. Her smile was a beacon. A stranger became a friend instantly. She had the uncanny ability to send her smile over the phone! Alyce married Ted Selfors on Dec. 22, 1983. They resided in Minot for 38 years. Alyce enjoyed gardening and being in the outdoors. Her favorite road trip was to the Turtle Mountains to visit and relive memories of her birthplace. She valued every minute spent with her 'Grandee's'. They each were her own special "Sunshines". Surviving Family Members include her husband Ted Selfors, Minot, ND; children: Lynda Ja'Nice, Great Falls, Mt.; Connie Smith, Minot, ND.; Ron (Pam) Hanson, Great Falls, Mt.; Jim (Audrey) Hanson, Westminster, CO.; Jeanne (Larry) Dodd of Rapid City, SD and Step Daughter Lynn Johnson of Tucson, AZ.. She was blessed with 21 grandchildren, 40 great-grandchildren (41st in July), and four great- great- grandchildren. There are many nieces, nephews and cousins to be included as well. Alyce was preceded in death by her parents; daughter, Sallie Hanson; son, Lee Hanson; sisters, Millie Langehaug, Mavis Sandstrom, Norma Wilson and brother Francis Atherton. Alyce was the last surviving member of this Atherton generation. A special Thank You to the caring staff at the Trinity Homes for providing her with care and friendship. "Those we love don't go away, they walk beside us everyday, unseen, unheard, but always near, still loved, still missed and very dear." Celebrating the Life of Alyce: (due to the Coronavirus Pandemic) A Private Family Funeral by invitation will be held Friday, May 29, 2020, at 10:00 am at Bethany Lutheran Church in Minot. A Public Graveside Service will be held on Friday, May 29, 2020, at 1:00 pm at Rendahl Cemetery, rural Dunseith, ND. Due to the Coronavirus Pandemic, please observe social distancing. Visitation: A private family viewing will take place at Thompson-Larson Funeral Home, Minot. The service will be livestreamed for the public to view and can be accessed by going to http://bethanylutheran.tv
Couple of pictures from the archives.
Floyd recently celebrated a birthday too.
Spry young 93 and very Facebook active too.
I noticed that Floyd and I have 95 Mutual Facebook friends.
 Floyd; You and Luella are looking great. Pillars of the community that we all look up to too.
Art Rude, Another Pillar that we lost several years ago too. Gone but never forgotten.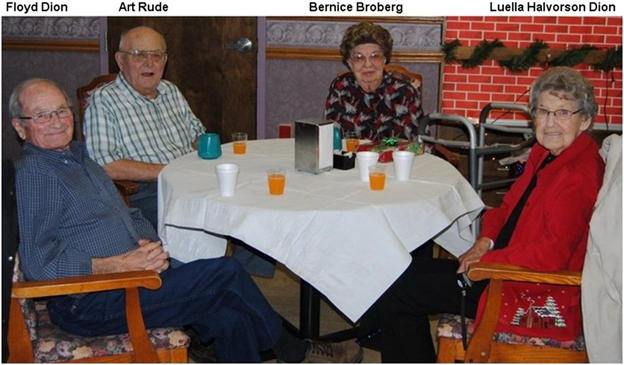 Question: Are any of these ladies still living?