DHS 1960 Football team
Posted by Lee (Leland) Stickland ('64):  Dickinson, ND
Gary's comment.
Folks, this picture was taken 60 years ago. What a clear picture too.
I admire Leland's ability to remember the names of all but one of these guys with the correct spelling too.
Leland asked that we check his verification of his recollection of the Identification of these guys. First guy on the left in the back row is the only one not identified.
Please Identify those no longer with us and the location of those still with us.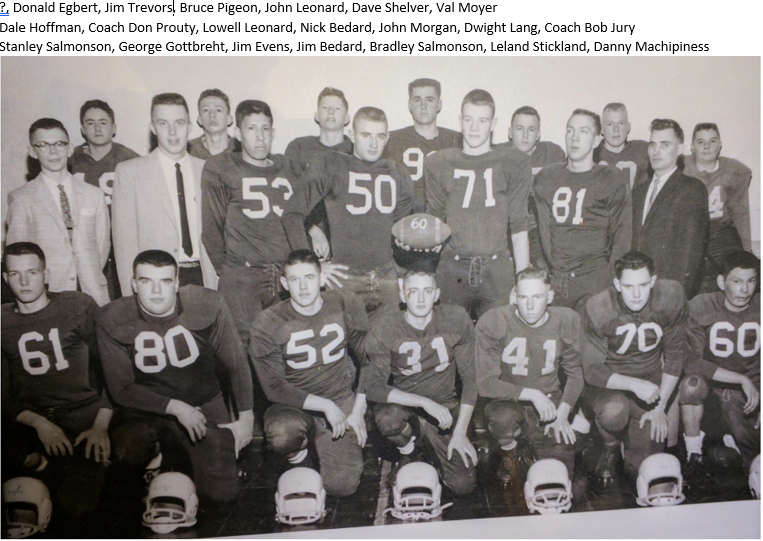 Message from Cheryl Larson Dakin ('71):  Bedford, TX.
Hi All
I am back in North Dakota! The big difference this year is that I am retired as of Dec. 31, 2019 and we don't have to rush back to Texas in 2 weeks for work. We can stay as long as we want to, and plan to be here until the end of September. I will miss my grands and my kids, but it's so nice to be back "home".  With all that is going on in this world, it is such a comfort to be here where the grass is green, the sky is blue (and so big!) and the people are friendly and welcoming and kind. We lived here off and on for a brief period of time a long time ago but it has always been home, and it is the place some of our earliest friendships were made. It has been the place we come back to, to regroup and unwind. I brought jars and lids and can't wait to begin processing the chokecherries my sisters have picked and putting up some of the bounty from their vegetable gardens. They do the work and I reap the benefit. It is so good to be back.
As summer winds down and kids go back to school and we try to figure out what our new normal is supposed to be I hope everyone is healthy and happy and has a great fall season.
Cheryl Larson Dakin
Posted by Neola Kofoid Garbe:  Minot, ND
Marian's Obituary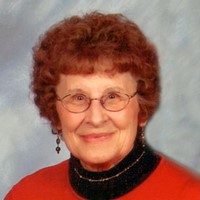 Marian Johnson, age 90 of Bottineau, died Friday, August 28, 2020 at a Bottineau hospital.  Her funeral will be held on Friday, September 4, 2020 at 10:00 am at the First Lutheran Church in Bottineau.  Visitation will be on Thursday from 1:00 pm until 9:00 pm with a prayer service at 7:00 pm at the Nero Funeral Home in Bottineau.  Burial will be at the Salem Cemetery north of Bottineau. Gary Stokes' comments I was saddened and surprised to hear of Marian's passing. I never thought of her being as old as she was. Lester, Marian and family lived on Lester's childhood home farm located  two miles NW of our childhood farm. Their children used to catch the School bus at our house. Marian was very active with the Mountaineers 4-H club. She was a 4-H leader for many years. After moving to Bottineau, Marian worked at the Bottineau Senior Center for many years too. Lester passed away a few years ago. I will post her complete obituary when it's available. We extend our condolences to all of Marian's family too. She was a good person and will be missed dearly.